Teleconference services have become household names during the pandemic, with Zoom Communications reporting record usage of 300 million daily meeting participants as of late April. So, if you're hosting some of these participants here are 8 things you ought to know…
1. Dress to impress – Dress for your video conference the way you would for an in-person meeting particularly for external client meetings and webinars.
2. Adjust your lighting – Don't sit directly in front or beside a bright light source, or else all the audience sees is a bright light and a shadowy figure.
3. Think about your background – Try to provide a nice plain background that is free from clutter and personal items. It is also important to let people at home know you're in a webinar and the camera is rolling…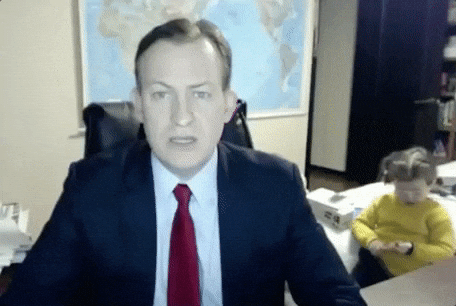 4. Practice speaking to the camera and not the screen – Our tendency is to look at the person on the screen, but you should look at the camera when you speak so the audience feels like you're talking directly to them.
5. Mute your microphone when necessary – Zoom has a "Mute Microphone" option that cuts down on ambient feedback for the audience and you should mute yourself when listening to a presenter. Please ensure you are in a quiet space and let your household know you are in a Webinar!
6. Screen Sharing – If you will be required to share your screen, ensure all external apps/documents are closed. The only document that should be opened, is your file/presentation you need to share with attendees. Leaving your email inbox open will mean that everyone gets to enjoy a sneak peak so let's avoid that!
7. Video Broadcast – Note there is a small lag between the broadcast of the host/panelist video and the attendee view. When you are beginning your presentation please take this into account and pause for just a few seconds before commencing to make up for this small delay.
8. Practice Makes Perfect- Schedule a time with your panelists to do a "dry run" of the webinar session. You'll be able to iron out any imperfections and make everyone comfortable before others login. Regardless of how simple teleconference services appear to be, remember it may be someones first time.
If you are hosting a webinar for the first time and need some extra assistance to get started then please contact our team on info@bccm.com.au